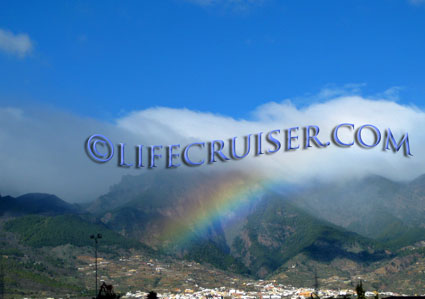 One of the most magic things we get to see when we're out on a trip is the rainbow. Here over the mountains at Tenerife Island, Spain, in January 2009.
Even the clouds gives an unreal touch. Soft like cotton.
….and so is this video:
If you're not somewhere over the rainbow after watching the touching video with Connie Talbot above, your heart must be of stone!
Lifecruiser ♥ Rainbows