In the north-east of our summer paradise island Fårö is Sweden's biggest Rauk (Sea stack / monoliths formed at the Ice Age) area Digerhuvud located, which is 3,5 km long (!) with several hundreds raukar.
Quite fascinating to see such a big area filled with those formations. Of course we had to show it to hubby's nephew with family too, but we use to return every year ourselves.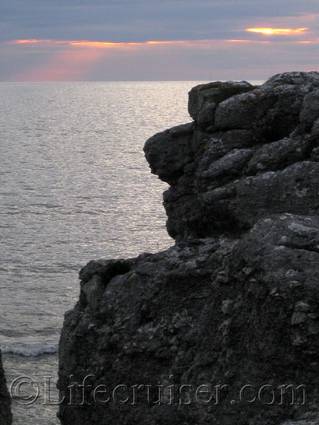 It's difficult to catch how grand they are in a photo. How big the rocks are that has got thrown up on land by the roaring Sea during the winter. There is always changes from year to year – just like beaches changes here.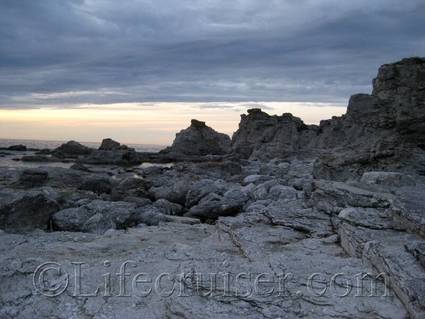 This was the first attempt to get the ultimate sunset photo for them, but no, mother nature wasn't so cooperative serving us the best type of sunset this Wednesday.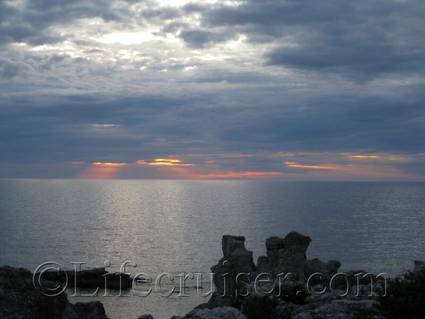 Our favorite spot there has a lot of perfect naturals chairs where we did sit and enjoyed coffee we had bring with us. The lime stones is fun for kids to play with….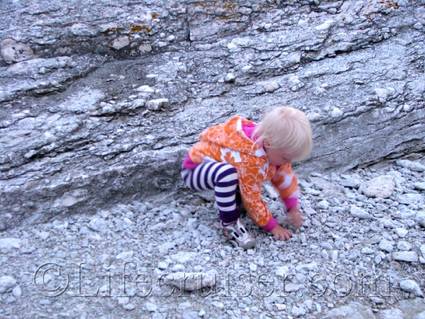 More photos from the rauk area will come before we're going home, we've been there in a second chase for the sunset and I suspect we'll try again!
We also visited my favorite rauk at Langhammar while they were here.
Lifecruiser ♥ Fårö Raukar