Saint Paul de Vence is a fascinating medieval village on the top of a hill in the Southeastern France, not far from Nice. Despite it being such a popular tourist attraction, it still got it's own medieval atmosphere inside those fortified walls.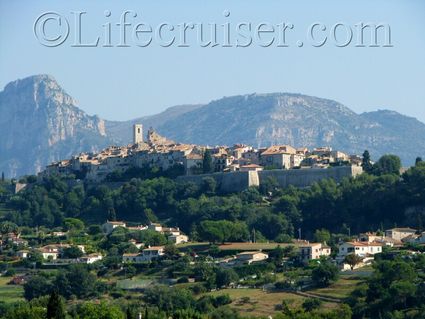 As Claudie said: especially because of all the artists who used to stay there, as the painters Modigliani, Matisse, Chagall, the poet Prevert and the writer Giono.
Saint Paul de Vence is full of art to explore. Unfortunately we can't share it all with you since not many allow you to take photos of the objects.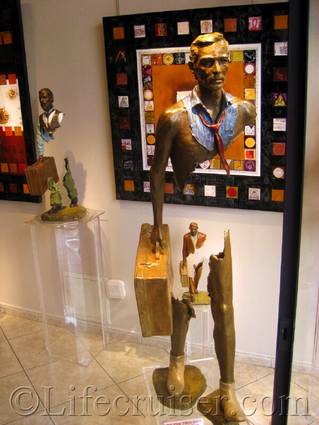 The painter Chagall is buried at the cemetery – which has the loveliest view even though there is breathtaking views all around this village.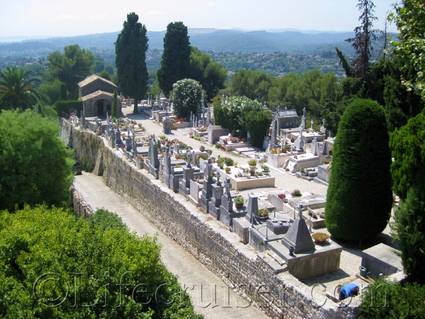 Even the American writer James Baldwin has visit there, he lived as an expat in France and actually died in St Paul de Vence in 1987.
In such good company you can't do anything else than feeling happy and admire this gorgeous village with all it has to offer.
So many arts galleries, craft shops and other shops to explore! I actually bought 2 blouses over there even though I'm sure it's too expensive there comparing to other places.
Though that is not what makes this village special. It's the medieval character that still is there.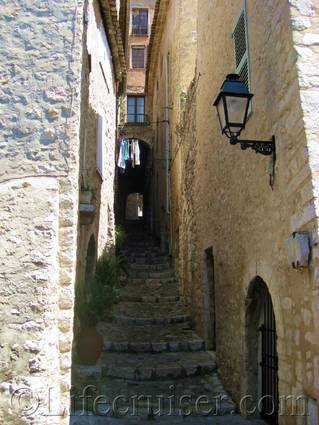 Who wouldn't fall in love with all those picturesque narrow cobblestone streets and ancient fountains and stone facades…?
Sure, there are many tourists, but look beyond this and you'll find a treasure!
We will show you with some photos even though photos are NOTHING compare to seeing it live.
I recommend seeing this Saint Paul de Vence photo slideshow at Flickr too.
If you're going there, you will find all about St Paul here. Information about it's history, shopping, art galleries, attractions and restaurants etc.
Lifecruiser ♥ St Paul de Vence

Other French Medieval Villages: