There is a beautiful Romanesque and unusual round church at Munsö, outside Stockholm, Sweden. It was built in the late 12th century and has also served defense purposes. We did a roadtrip there recently.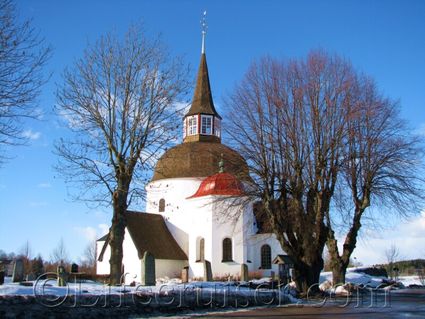 This medieval church architecture is said to come from a holy church in Jerusalem and even from Charlemagne's (Charles The Great's) Palace Chapel in Aachen.
Sweden has thousands of churches, but only 13 of them has been round churches, making them quite unique and interesting.
Lifecruiser ♥ Round Churches