We do have some travel connections plus being contacted for some nice travel deals sometimes. This is a quite special one including massages or Sangria and Tapas - our favorites!
Saint Thomas is an island in the Caribbean Sea in The United States Virgin Islands, a travel destination that sounds very exotic and appealing to us, especially when knowing that Christopher Columbus sighted the island in 1493 on his second voyage to the New World.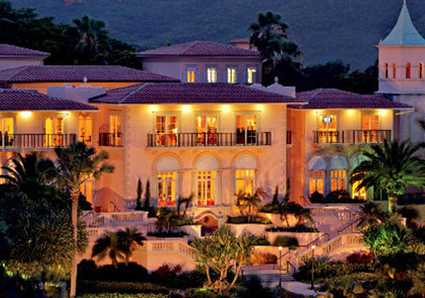 Travel En Vogue presents two special Ritz Carlton St. Thomas deals. Use the promo code CRUISER and choose from one of two options to be included with a 7 night rental at the Ritz Carlton St. Thomas Residence Club:
2 complimentary Beach-side Cabana Massages ($260 value)
Sunset Sangria & Tapas for 4 adults aboard the Ritz Carlton's private catamaran, the Lady Lynsey ($280 value)
The Ritz Carlton St. Thomas is the only 5 star resort on the island and is situated along the gorgeous Great Bay, so it is a top choice without doubt!
The resort offers lots of luxurious amenities, of which my favorites are the heated beachfront pools, hot tubs and the wonderful Spa with oceanside treatment cabana.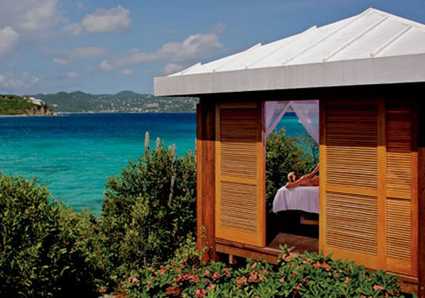 Of course, the fitness center and tennis facility is very much needed too, we must keep fit for the bikini season…
More romantic: how about a Dinner on the Beach with your loved one - alone in the sunset or with the starlight gazing over the Sea. A dream, ain't it?
Do I have to even mention The Lady Lynsey private charter…?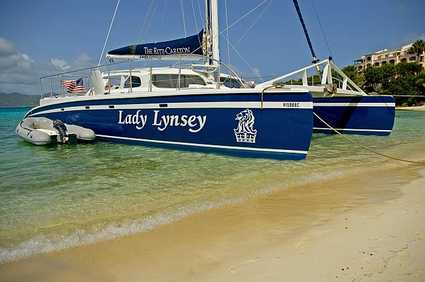 I would just LOVE to go out with that catamaran to explore the surrounding Sea and maybe make a stop somewhere secluded…
The Ritz Carlton St. Thomas Residence Club condos are available in 2 bedroom condo, 2 bedroom suite (smaller but include daily food service), and 3 bedroom condo units.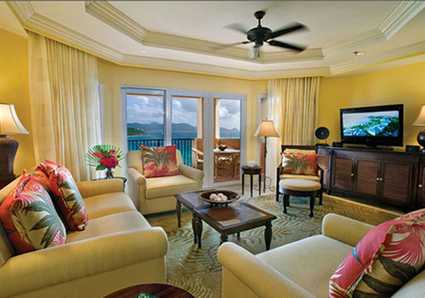 Some of the features: spacious bedrooms, gourmet kitchen, formal dining room and balcony. Located at the Ritz Carlton St. Thomas resort with full use of the resort receiving maid and room service just as in the hotel.
*Offer valid with a 7-night rental only
*Offer expires 30 days after post is published
* Offer subject to availability
Have you tried Residence Club Vacation Rentals before? We have not, but there seem to be some great advantages with it making us curious to test it in the future.
I think it can be more socializing between the guests since it will be another feeling than staying in a hotel room, yet enjoying the same services that in a hotel with maids and room service. I just love that luxury.
I also love the idea of still having my own kitchen but away from home, making our own meals is so much more fun and probably healthier (not only to the wallet!) than eating out all the time.
Not to mention the amenities like the pool and fitness center, I could really use them to get more fit, it's very much needed unfortunately. Golf is another one too, because golf makes me forget that it is exercise.
There is also the preferred real estate with private beach, how about that? That is a luxury I would enjoy tremendously even when not on a honeymoon trip!
Don't it sounds like a very tempting offer? I thought so and that's why I decided to promote it. I do wish I could book it too.
So when are you we going…? (lol)
Oh, and don't forget to use the promo code CRUISER to get your deal. Tell me what option you did choose, the massage or the Sunset Sangria & Tapas?
Lifecruiser ♥ Resort Deals