This is day 4 of our Kauai Escape posts – a series of posts that span over a week exploring this wonderful island.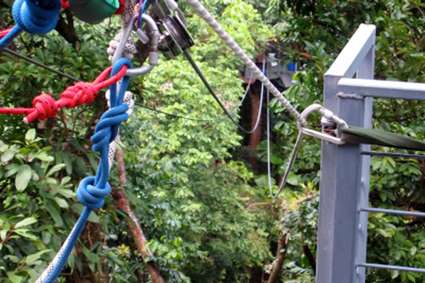 Day 4 – Princeville Zipping and Rowing
Today we'll see the island from a different vantage point – high above on a 750 ft cable!
Again, we'll go to Princeville in the north for our zipping adventure. We'll make our booking through Princeville Ranch Adventures (808) 826-7669 – noted as the best company on the island.
We can Zip, Hike, and Kayak all in a day. The "Jungle Valley Adventure" tour goes for four and a half hours and begins at 8:30 AM or 12:30 PM. A day of zipping, hiking, and rowing can be pretty tiring.
We will be smart to go back to our hotel and relax for the night….
What an adventurous experience!
Lifecruiser ♥ Zipping and Rowing
To be continued tomorrow….

Earlier articles:
Ke'e Beach – Day 3
Na Pali Coast – Day 2
Kauai Escape – Day 1