When we were in Prague we spotted the strangest wall I've ever seen: the Grotesquery, an artificial and truly ghostly dripstone wall, looking like it were inside a limestone cave.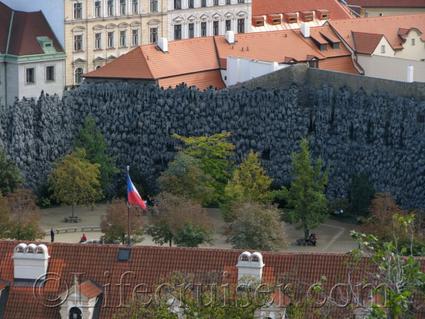 Just the fact that the wall is dark, makes me think it's extra ghostly and if taking a closer look at the dripstone wall, you can spot animals and monsters as well as some faces here and there.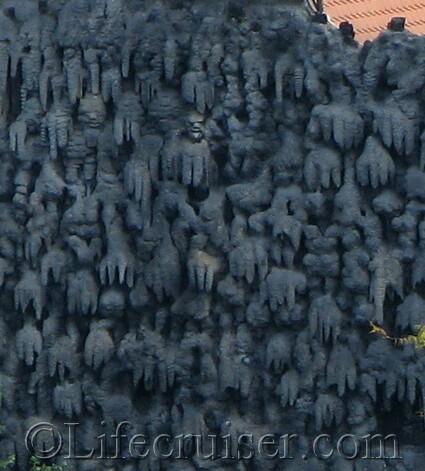 The dripstone wall was made by Italians in the 17th century and is located in the Wallensteins garden below the Prague castle. We did not take any more pictures from the garden – the wall took all our attention!
Though we have already seen some of the sculptures by Adrian de Vries in the garden, since they are copies. The Swedish military confiscated them during the 30-years war and the originals are still in the Drottningholm Palace Park in Stockholm.
©Lifecruiser Love Unusual Walls