We have only been to Algarve in Portugal one time before and that was only for a week. Next time we will try to stay much longer and perhaps even look for villa holidays instead. Especially if going to Algarve in the low season.
When we went there it was on a charter trip with a travel agency and a last minute trip without even knowing where we would end up. It's sometimes great and other times not so good. We were lucky that time – the hotel were OK, but not so much more.
The thing with last minute charter trips are: you'll never know. If unlucky you could end up in the middle of nowhere and at a really bad hotel. It's a chance you take – and sometimes you don't want that.
The beach at Monte Gordo where we did stay, is one of the best beaches we have been at. Very fine sand and a very long and wide beach. We loved the fishermen and fishing boats there too.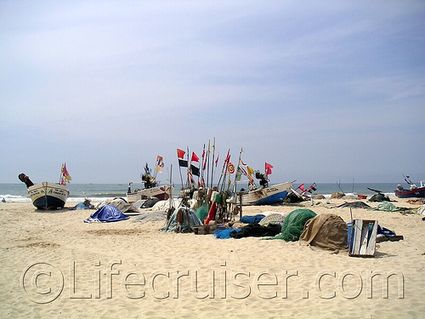 The Algarve area did gave us the urge to go there some time again, there are many great beaches with very fine sand and lots of interesting things to explore. Climate is perfect too, even for an early spring experience as we had.
We did some shorter excursions by local bus, one of them to the market in Tavira, a really interesting town beside a river with a lot of interesting architecture for us architecture fan's.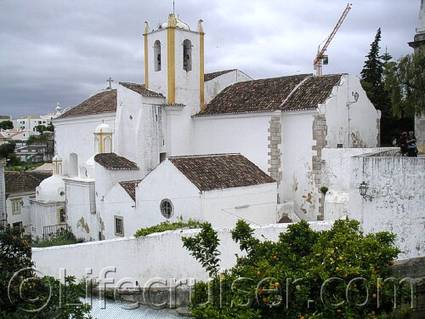 Since we were there in the beginning of our relationship, this was our perhaps most romantic trip actually. Portugal's most famous music, the very special Fados singing, can make that to you. You see, it was on a Fados evening we realized just how much we love each other…
Fados has a bit mournful sound, often about the sea or life of the poor, but could actually be about anything and it's very full of feelings, I guess that's why we were so touched by it and got in such romantic mood.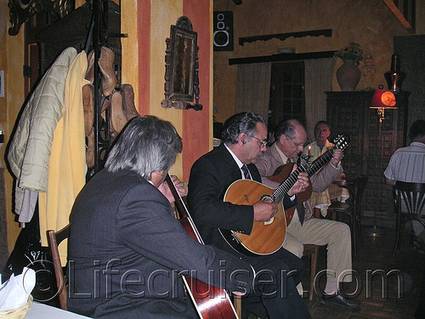 Over all we did like the Portuguese landscape and villages we went by when on the bus or taxi between the airport and the hotel. We loved the red ground, very colorful views.
Another bonus is that it's still a bit cheaper in Portugal, even as a tourist you can live cheap when staying in a rented villa or apartment and doing some of the cooking by yourself. Especially if you keep an eye on where the locals go for shopping groceries and other things and not to the most touristy shops.
Vale Do Lobo is another resort we have been considering – very popular for golfing holidays – home to two famous courses and we know a golfer that use to be there too, so it would be nice to have a meetup with him there.
Villas in Algarve is our dream choice when we will go there again, perfect when staying longer than just for a week and especially if you're more than two in the family or with friends.
Perhaps even with a swimmingpool and definitely with wi-fi internet connection so we can report back to you all!
Lifecruiser ♥ Algarve
Lifecruiser earlier related Portugal posts:
Portugal Trip Monte Gordo
Portugal Trip Tavira
Portugal Trip Ayamonte Spain