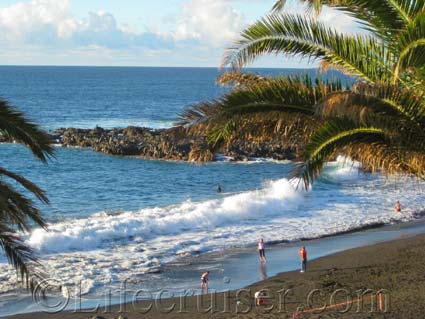 Playa de la Arena is located in the west coast of Tenerife Island, nearby Los Gigantes and Puerto Santiago, almost joint together and a well worth stop when coming from Los Gigantes.
It's awarded the European blue flag for being one of Tenerife's most beautiful natural black lava sand beaches – a left over from the volcanic time.
The sand weren't that black though, I've seen one really black beach at Lanzarote Island, another of the Canary Islands.
The street along the beach is really nice with some nice places to sit and rest too, as well some shop and restaurants on the opposite side of the street.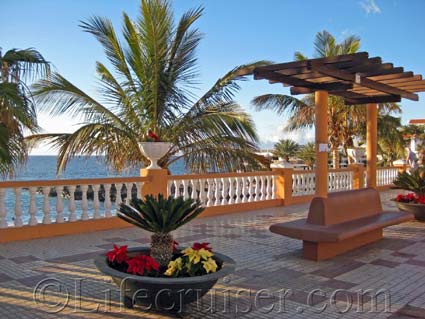 We didn't shop anything though. Mostly because… guess why…? Yes! The Captain was very, very hungry. *giggles*
We found Restaurant Neptuno down at the beach frontline instead where a lot of people did choose to wait for the romantic sunset outside the terrace by the sea.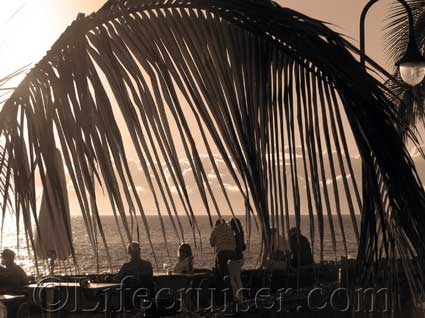 We moved into their terrace tables and had our dinner there, starting with a warming soup….
…and after that my memory is completely blank when it comes to what we did eat. It was something Spanish and it must have gone down fast!
It was cold this evening so in the end, we were the only ones left out there – refusing to give up, shaking from the cold, even though warm on the inside of love – and some wine.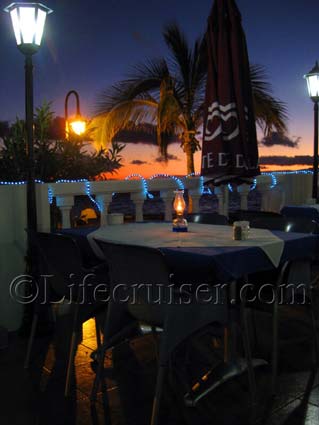 It must have been our Swedish Viking blood, longing to conquer the sea…. *giggles*
Lifecruiser ♥ Beaches