First, you have my skin, which can be real pink sometimes. And filled with goosebumps, remember this photo I posted once when it was the Photo Scavenger Hunt Cold?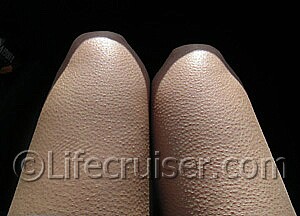 A while after that I got the following email regarding that photo:
Hi,
This is going to be the weirdest request, I know, but do you happen to have the high resolution photo of your goose bumps picture? Now I'll explain – I am a texture artist in the computer games industry and in my job I use a lot of photo reference to mix together different textures. For years I have tried to find a good photo of a great case of goose pimple like yours with exactly the kind of lighting that appears in this photo. If you do and you dont mind contributing a copy, please email me. Thanks a bunch – Billy
I got a link to his page, which seemed to be genuine enough, with a lot of scary monster creatures in it. So he got the original photo from me. I thought it was kind of fun!
My goosebumps on a monster creature! *giggles*
Next pink photo is from Fuerteventura, one of the Canarian Islands in Spain. A whole famile dressed in pink. An English family I suspect, because 90 percentage of all the people we saw dressed in pink where English – we could hear it on their accents. Pink seem to be a very popular color in UK.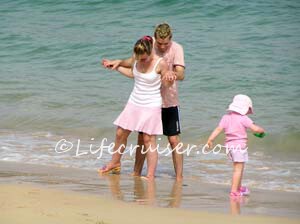 We couldn't resist snapping some photos of them since they were so cute and lovable to each other. I wanna show you this because it breathe family and happiness together, which we don't see enough of those days in the society generally. Where has it gone?
The last one is a photo I took in one of our B&B's we stayed at during our Scotland trip in 2005. The pink wall is very unusual to us Swedes, I dare to say that you would have a hard time finding that kind of pink at any wall at any home here in Sweden.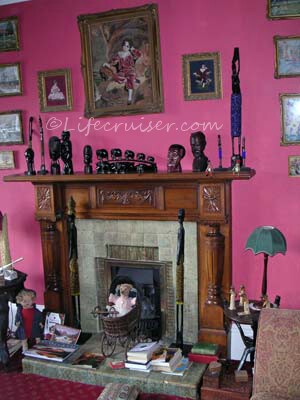 Theme: Pink | Next week: Classic
PhotoHunt in Technorati
I love to experience the culture differences by photographing them and have a look later again to revival the memories!
Captain Goosebump Lifecruiser