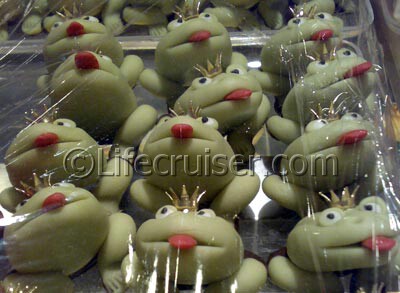 Theme: Small | Next week: Light
PhotoHunt in Technorati
This is what I call cake creativity! Small frogs sticking out their tongues at you! I love them!
I wonder what they're trying to tell us? That we won't find our Prince Charming by kissing frogs any more?
But I've already found my dream frog – and the only time his tongue is hanging out is when he is drooling over his hot wife! *giggles*
(Remember the drooling kit I used once…?)
…and the plastic cover, is that what they call safe frog sex?
Captain ♥Frog Lifecruiser