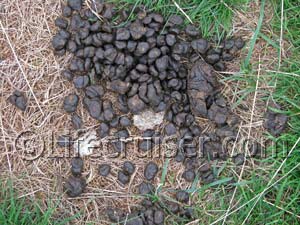 Theme: Dirty | Next week: Music
PhotoHunt in Technorati
So what do I mean by this? This is not dirty, this is just sheep shit!
Well, if you step in it, you DO get dirty! *giggles*
What about the secret then? Well, it's from the secret island!
So, are we getting one step closer to the secret island?
Yes, butt don't make that step in the sheep shit though! *giggles*
It's no secret though what's Saturday cruise stop:
Lincoln Castle in England, Caledonia is going to guide us there.
Captain Dirty Teaser Lifecruiser
UPDATE: Don't lose your head while there! *giggles*

Last Cyber Cruise Event:
♥ Aker Brygge in Oslo, Norway
♥ The Vanity in Stockholm
Coming Cyber Cruise events:

♥ Maui, Hawaii, US (Starts as soon as possible)
♥ The Secret Island, Sweden (Secretly soon
♥ Fulu Fjäll (mountain), Sweden
♥ Uppsala, Sweden
♥ Denmark – Germany
♥ Algarve, Portugal
♥ Scotland (several posts)
♥ Fuerteventura, Spain
Do you want to hop aboard at next event?
Read about Cruiser Grades.

Read more about Lifecruiser cyber cruise.
Lifecruiser Archive 2007
Lifecruiser Blogroll Code
Cyber Cruise Souvenirs
Lifecruiser Cyber Cruise in Technorati

© Copyright
Lifecruiser.com
. All rights reserved.