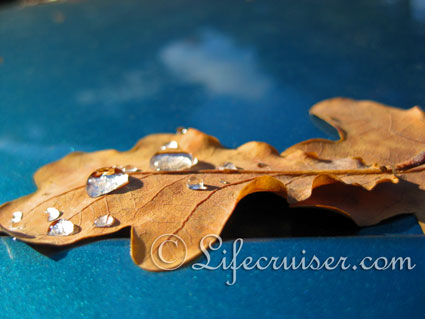 PhotoHunt
The color on our car is aqua blue and we got a blue sky today which we haven't seen in a while now – which you can see in the reflection! Hurray!
Since it's All Saints Day (correction: Eve), we're going out on a grave yard tour, to visit our relatives graves and put some wreaths and candles there.
Happy All Saints Day!
Lifecruiser ♥ Photo