Venice is one of the travel destinations that is high up on our wish list to go, so naturally I loved this Venice picture enough to take a photo with my iPhone's camera to show you.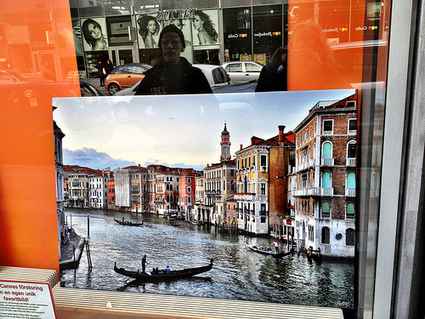 Stockholm also has a lot of waterways, so no wonder it's called the northern Venice. I guess we would feel completely at home in the real Venice the day we get there…
Many of my photos on this blog lately are from my iPhone, I really love how easy it is to send them to different social networks. Perfect for a travel blogger like me!
©Lifecruiser Love Shop Photos
Some other shopping related photos by Lifecruiser:
Shopping Photo: Levis Couch
Unusual Stockholm Shopping: Owl Handbags
Shop Windows: Makeup and Wig Store