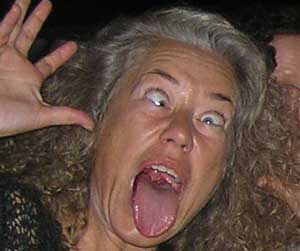 What can I say? This is my best pose. You have to have some tricks to look gorgeous - you never know if some one needs a model!
Behind the scene:
Mr Lifecruiser: - YEP, this is my wife, always tricks you with something unexpected.
Mrs Lifecruiser: - This is my natural look, I swear.
It's a natural face lift.