~ Old (Looking) ~
Grab the Scavenger Hunt code.
Photo Theme. Join the blogroll.
Visit participants.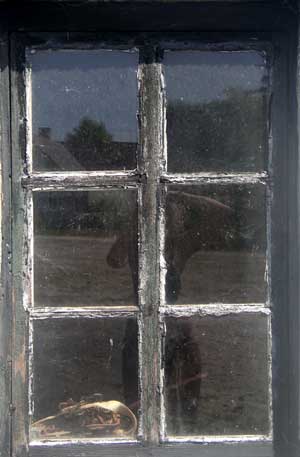 Take a peep through the old window and you see the old chick – ME! The window is from an old barn at FÃ¥rö in Swedens east coast. It was excellent summer weather and temperatures about 30 degrees Celsius, which is about 86 Fahrenheit. We had that weather for about a week – followed by 4 weeks with rain all day long! It sure was a wet July last year…
NOTE: No, I was not naked, I did wear an old bikini!