Sometimes you have the chance to catch a mystery moment with your camera view – like this summer at our summer island Fårö when the combination of the sun and the shadow from the glass, created an upside-down ghost shadow at the table.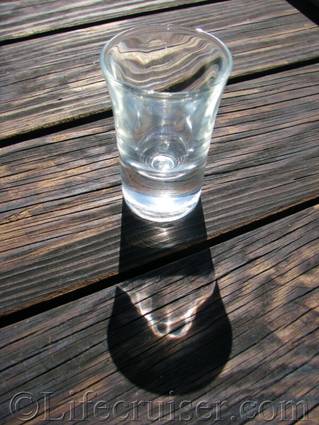 No, it is NOT edited in any photo editing software. How on earth did it make such an excellent image of a ghost?
I have no idea, I could not see how it could create the two dark eye areas on the ghost, there were nothing in the glass as you can see…
Rather creepy if you ask me!
©Lifecruiser Love Holiday Drinks

Summer 2011 beer photo from the same table: