I was going to write another post about our Norway trip when someone on Twitter distracted me. It was cn_journeys, the Twitter user of the new virtual travel world site called Journeys.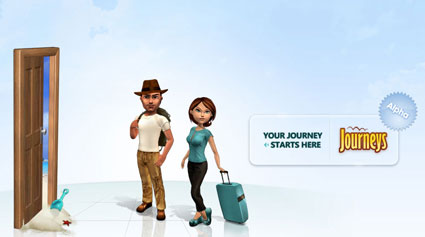 They actually sent me a Twitter message already the 4th of September asking me what I thought about their new site, but as you might know, I was in Vienna then. After coming home from there I've being busy before I went away again to Norway. Yeah, lot of travel.
Today I was too curious and just had to check it up – ahoy, was I up for a big surprise! I instantly LOVED their design of the place and the interactive user interface.
It's very user friendly, so anyone can handle it, I'm sure. Maybe this is my future at the elderly home when I got too fragile and senile to travel in real life? *giggles*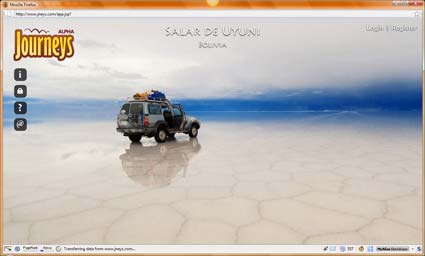 This is THE tool for us travelmaniacs – when we're not out traveling in real life. If you're not interested in travel, you might not find it as fascinating as we do though.
I've been waiting for years for something like this to show up, a social travel niche world, virtual, but yet a copy of the real world and not fictive like most other similar sites. I'm so excited to see what the developers will come up with after this fabulous start.
There is a lot of interesting and exotic destinations since it's like in the real world and just look at the gorgeous photos! They're using Yahoo! Maps and Flickr to show them to you.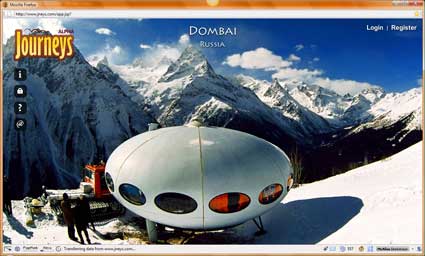 Only problem as I see it is that it makes me wanna go there in real life. Now.
If you decide to try them out, don't miss that you have the possibility to change your settings through the user control panel. Choose your home base or the vehicle you choose to travel with. (The left and right arrows)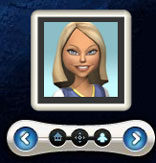 You also have tools like the Journal and Journey Planner with some ready-to go roundtrips, like the one I choose as my first trip: World's most active Volcanoes. Sounds hot enough, don't you think?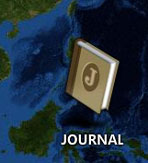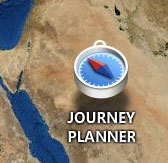 Keep in mind that they're only in the beginning (alpha) phase, so even if you don't find it perfect now – keep an eye on it and the Journeys blog or Journeys Facebook Group.
It's very, very promising so far even if it's only offline trips at the moment. They have announced future additions such as geo and travel based user generated content tools and missions / games.
This is a perfect tool for us travelers to meet and have a chat about places in the world. I can imagine that the information about the destinations will increase with time, so it also can serve as a travel guide. Or even as an educational tool for children.
Look me up and we'll meet somewhere in the world!
Lifecruiser ♥ Journeys