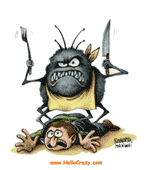 Oh yeah, I'm having some kind of stomach bug over here, so I'm at the toilet or in bed most of the time – wanna joyn me?
*giggles between the stomach cramps*
Captain shitty Lifecruiser

Don't miss:
The Cruise Ball the 14th of April!
The preparations for the ball:
12th April Shopping day -
13th April Spa & Resort day!
Do you want to hop aboard at next event?
Read about Cruiser Grades.
Read more about Lifecruiser cyber cruise.
Cyber Cruise Calendar 2007
Cyber Cruise Souvenirs

Lifecruiser Cyber Cruise in Technorati