Around midsummer in Sweden (this year the 25th of June), it does not get total dark even though the sun has gone down - always fascinating to experience.
Many ask us if it's difficult to sleep when it's not dark, but I guess we're just used to it since we were born, we have no problem with it. Up in the north of Sweden they even have midnight sun.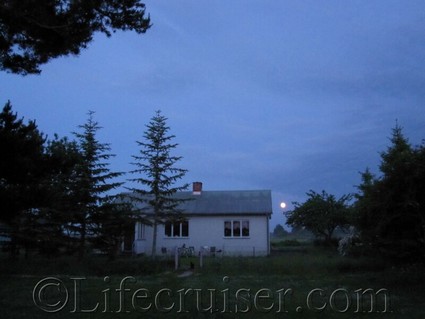 Of course, we stay up longer in the summer nights… not only because of the light… *giggles*
You will find more at Lifecruiser's Fårö Island Summer 2010 photos.
Lifecruiser ♥ Fårö