The flight from Stockholm, Sweden to Marseille, France, with Ryanair in the beginning of August went smooth, except from some turbulence over the mountains. Not bad at all, in fact of the kind that made everyone in the plane laugh as from a rollercoaster ride…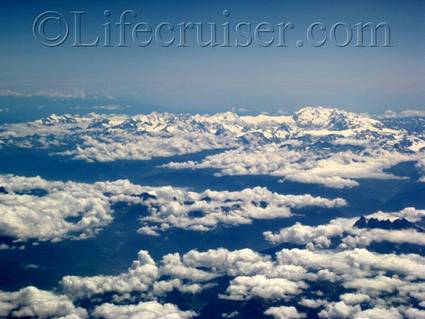 We were heading for Marseille Provence Airport (MP), which is actually located out in the nortwest suburbans of Marseille, in Marignane, at the lake Etang de Berre.
Marseille Provence is the 3rd French airport (except Paris) for passenger traffic and 2nd for cargo traffic, with the special low-cost terminal MP2.
When coming in for landing, it's quite a beautiful view from the air, over the Frioul archipelago just outside Marseille.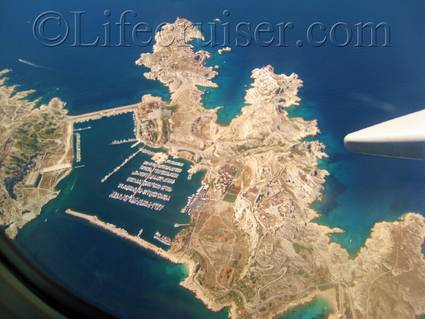 The plane had to turn around to get in to the runway from the Sea, so we got a good look at the runway before landing.
See how it ends out in the water? That's the lake Etang de Berre.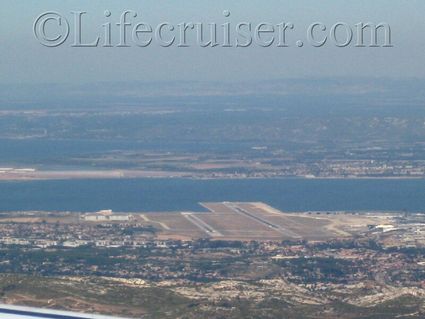 I always try to get a window seat when I can, since I love to stare out during the flight and even try to take some photos.
Sometimes it has felt like I've been hanging out on the wing… *giggles*
Yep, the flight there went really smooth as I said before, it was just a pity that not the following was going as smooth as the flight….!!!
(to be continued in next post…)
Lifecruiser ♥ Marseille Airport