One of the first thing we did notice at our sightseeing in the small city of Mariestad in Sweden, was their very big Cathedral, which is situated in the old town part at the highest point of the city and has also served as a beacon to mariners on Lake Vänern.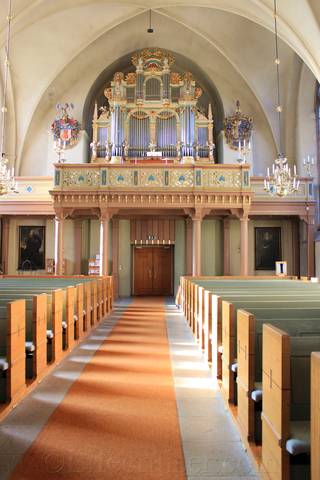 I really liked the interior of this Cathedral – and the lighting in it. There were an impressive organ, which we unfortunately not got to listen to. I would have loved to hear the organs sound.
Dated from the 16th century it's an magnificent piece of architecture with Clara Church in Stockholm used as a model. The Gothic styled exterior has characteristics of a cruciform and a facade of untrimmed, chastened and irregular stones and a broken roof covered with copper.
Click to take a look at Lifecruiser Mariestad Cathedral photo slideshow.
©Lifecruiser Love Cathedral Photos