OK, now we have been grocery shopping in Mariestad for our small blogger meetup needs… giggles… Not so much or what do you say?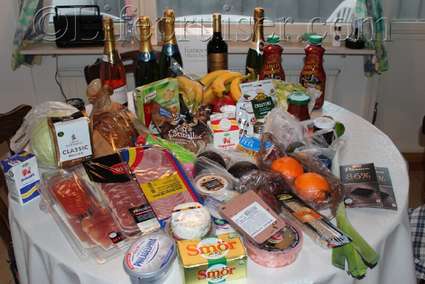 We'll see what we can make out of this… Some of it is for upcoming days too. We'll welcome Renny and Anna tomorrow evening with something tasty. I say no more…
Tonight's dinner was: moose meat, butter fried chanterelle, pepper sauce and cabbage and leek stew made of Cream Fraiche, Cream and Philadelphia Cream Cheese and spices.
Pictures? No, we were too hungry! *giggles*
©Lifecruiser Love Blogger Meetups