Since I'm not having any time left this weekend I'm kind of combining this Desktop Free View Memepost.
I've been tagged both by Chase and RennyBA for this Desktop Free View Meme. So lucky me, I have a fairly new laptop I haven't cluttered that much yet! *giggles*
This is what I've now to get the Halloween feeling: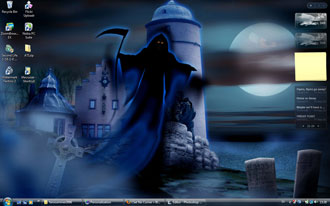 …and this is what I would prefer to have to warm me up: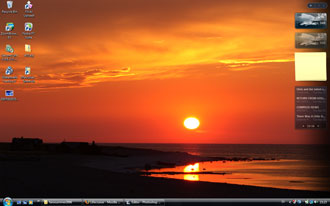 This is an unusually gorgeous sunset at the old fishing village called Helgumannen, at Fårö, our summer paradise island which I took in July 2006. One of my old favorites.
TIP: You can do a screen capture by going to your desktop and press Print Scrn key (on the right side of the F12 key). Open a graphic editing program (Paint, Photoshop etc) and do a Paste (CTRL + V). Save or Edit and Save. Make a post!
Captain ♥ Lifecruiser