On a photo tour at the island Gotland last summer, we found another great marine finding: a lifebuoy with the name Anna on it.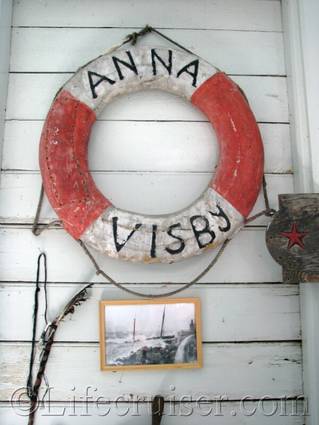 I couldn't find any information about the ship named Anna, but it did make me think about our good Norwegian friend Anna and her blogger husband Tor, which we have met many times by now and have had such a great time together with.
Travel is so rewarding, not only do you get to see many interesting things, but you also get many really great friends for life.
Lifecruiser ♥ Travel Friends