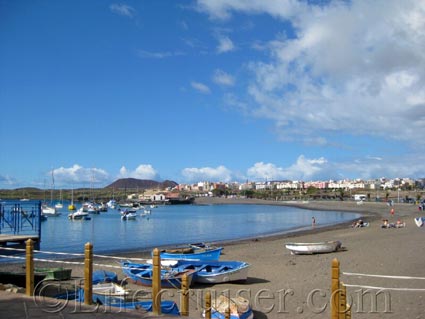 The beach in the small village of Las Galletas, in the South of Tenerife Island. One of the shortest road trips we made when we were there in January, to the next village.
The Marina over there had an interesting blue building.
By the Sea were a nice walkway, which we did walk along several times. It doesn't look much at this photo below, but it was popular, not only by us, but of a lot of people – all places were full.
It was such a lovely weather, warm and sunny, so we wanted to sit down at one of the restaurants and enjoy. Finally we found two free chairs.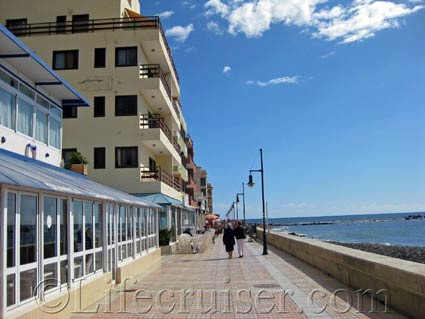 After that we went for a walk around the village, but it was during siesta time, so not much were open. We didn't mind since we were there to just have a look around and maybe find some nice photo objects.
This shop entrance was one of the things we did catch, quite creative mind that come up with this, wouldn't you say?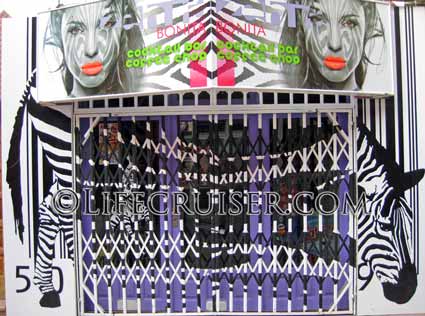 If the walkway were quite gray and dull-looking, there were obviously a lot of other more colorful findings to make around there!
Another painting that got my attention were a Hip Hop shop. At first sight I thought it were just Graffiti on the wall.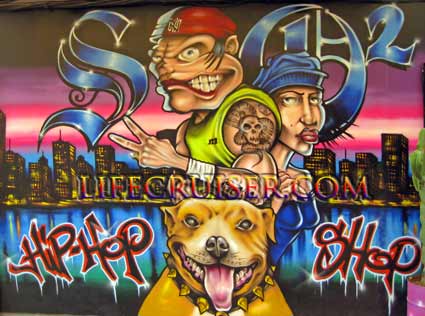 I guess this car has some connection with the Hip Hop shop above….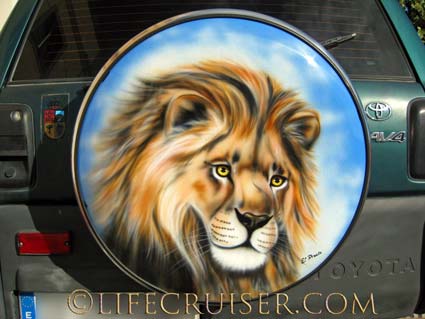 There were a couple of more photos taken there, but I placed them in the general photo folder where you can see all Lifecruiser's Tenerife photos so far.
Lifecruiser ♥ Las Galletas Colors