Stockholm is surrounded by water, both the Baltic Sea and lakes. This is Källtorpssjön which is a part of Nacka Nature Reserve in southeast Stockholm. Very popular among people to take a swim in, but also to do some fishing.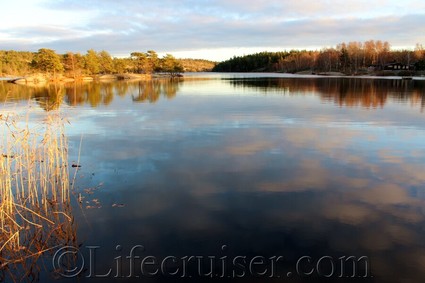 Sportfishing is allowed with a fishing card and there is game fish to catch. Up to the 1980′s you could even catch crayfish there, then the lake were hit by the crayfish plague unfortunately.
Källtorpssjön is located at Hellasgården recreation area nearby Stockholm in the Sodermanland County.
©Lifecruiser Love Stockholm Recreation