A travel guide for an interesting Swedish Manor: Julita Gård, a large open air museum owned by the Nordiska Museet Foundation since 1944, at the shores of lake Öljaren in Sweden. We went there recently and found it well worth exploring.
Julita existed already in the Viking era and was an medieval monastery that later became a state domain and manor owned by Swedish nobility. You can see that by it's interiors and surrounded parks, with the architectural different green house and kitchen garden.
It was also the first Swedish Museum of Agriculture that started with gene banks in the seventies, in close collaboration with the Nordic Gene Bank NGB – and still is – for a lot of different plants, fruits and flowers. Their agricultural exhibits may interest garden enthusiasts, as well as their different markets and festivals.
Tours of the Julita Manor house is hold in the weekends in May/September and every day in June, July and August. There are also other different exhibitions, family activities and farm animals which will please the young ones.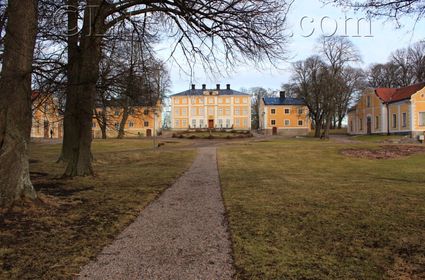 There are simply beautiful decorated B&B rooms in the manor wings from the 17th century for around 12-1400 SEK/night and double room. There is also a newer hostel alternative in another building for around 600 SEK/night for a two-beds room.
If you want something different: ask if the more unusual Octagon House – an old distillery from around the 1800s down by the lake – is available.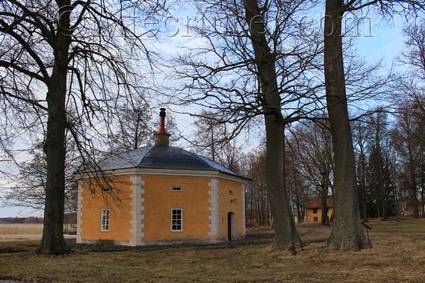 For the Gourmet's like myself, there is the Julita Skans Cafe and a well recommended restaurant, also mentioned in the White Guide: Julita Wärdshus, julitawardshus.se down at the lake shore, run by the silver awarded (Bocuse d'Or 2011 in Lyon) chef Tommy Myllymäki and Magnus Saleborn.
If you're planning an unusual wedding, there is even a Skansen church where you have the unique opportunity to get married with your beloved one. In fact: if we weren't already married, we would have jumped on this opportunity for sure!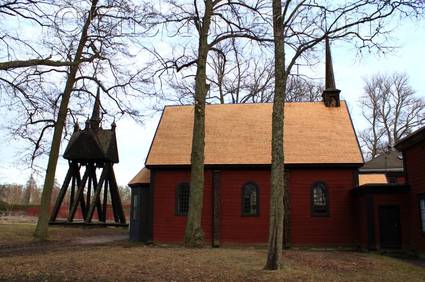 There is other things to do in the area too, many beautiful walking paths or why not go horse back riding? There are around 400 kilometers riding tracks, have a look at www.ridleden.se.
Julita Gård is even offering a guest stable if you're on the riding tracks, see the wonderful old stable building in the photo below.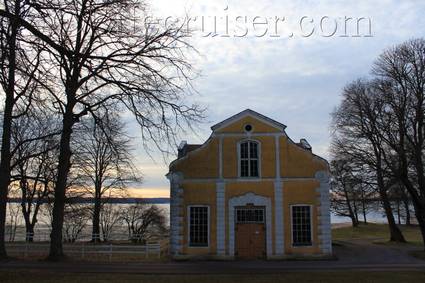 If you're planning to be there in May: don't miss when the cows are put out to pasture at Julita, the pure joy of the cows are entertainment not only for children, but also for adults. Date and time use to be available at nordiskamuseet.se/julita at the start of May, the date for 2012 is the 6th of May.
Despite the dull weather when we were there in the beginning of March, we succeeded to get a few decent travel photos showing the interesting architecture. We'll definitely go there again in the summer season when the place have flourished up.
Our reason for being curious of this special Mansion is that my grandparents once upon a time had a farm worker employed, that had been working as some kind of maintenance manager at Julita Gård, before he came to work for them.
Have a look at Lifecruiser Julita Gård photo slideshow here.
In the Google map below you can see were it is located and exactly how rural the area is.
Official info at: Nordiska Museets webpage about Julita.
How to get there: by car on road 214 or take the train to Katrineholm and then the bus to Julita: plan your trip to Julita by Swedish trip robot Resrobot.se.
©Lifecruiser Love Open Air Museums