One of the things we enjoyed enormously in France last summer was when Claudie and Pierre took us to the beautiful isle of Gaou (Le Gaou, Le Brusc), a nature protected isle in the French riviera.
Some of you might remember Claudie's post about the isle on her blog, but it's definitely worth seeing once more!
Actually it's a small isle of Gaou and a grand isle of Gaou, to be exact. Nowadays there is a bridge to walk over, earlier you had to take a boat to get there.
The tree's are leaning, reminding me of our summer paradise island in Sweden – where the tree's get tortured by the winds like that too.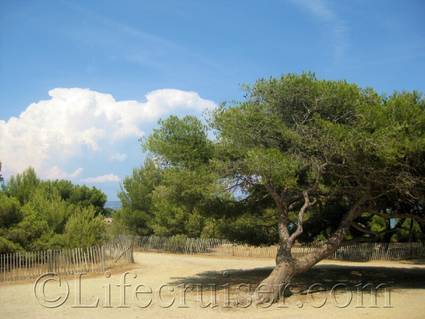 Sometimes in the summer there are different performances on the isle too, but not when we were there.
We walked to the part where most people seemed to like to take a swim first. There were some rocks to.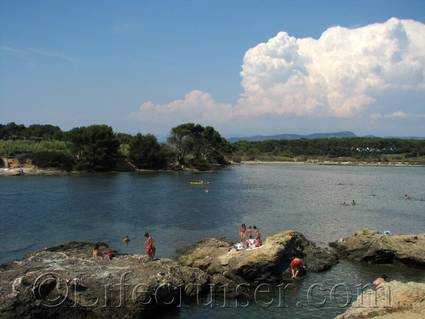 We had such a gorgeous weather, so it was a perfect day to get a dip at the beach at the isle… toes up! *giggles*
Very wise to get cooled off before starting the walk around the isle which has some parts that are rather high with a beautiful view over the Mediterranean Sea…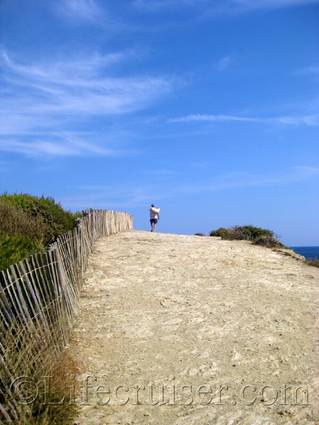 You'll never know what you'll spot when exploring a new place. We did spot some other interesting things, like this spider which was very difficult to get a photo of.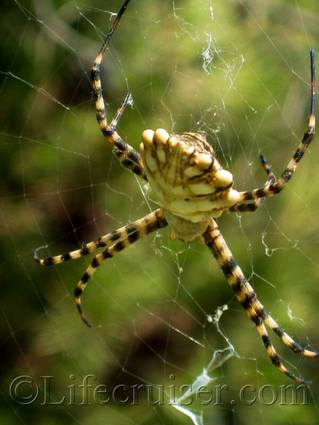 …or this Cicada, so well camouflaged don't you think? I think that I've heard somewhere that the Cicada is some kind of symbol for Provence too.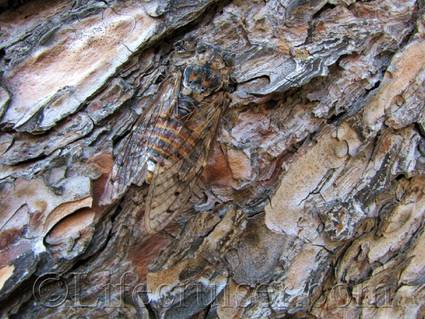 There are more photos from this wonderful Gaou isle in the slideshow below.
This is clearly an isle you could visit more than one time. Very special with it's different landscape and those high cliff roads to walk.
Lifecruiser ♥ Gaou
[wp_geo_map]