Out on a walk at our summer paradise island Fårö island, Gotland, Sweden we found some true Swedish old berries: Smultron (Fragaria vesca) – or wild/wood strawberries as they are called in English. They grows naturally in the Northern Hemisphere.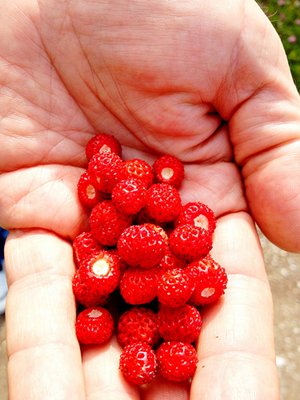 There is nothing that gives more summer of a feeling than smultron or a more genuine taste – much more than regular strawberries.
We should have thread them upon a grass straw, that is the old traditional way of carrying them… But they were tasting so good that we never got anyone left to put on the straw!
©Lifecruiser Love Wild Strawberries