One of the most popular tourist attractions in Stockholm, the capital of Sweden, is the roller coaster called Insane at the tivoli of Gröna Lund at Djurgården.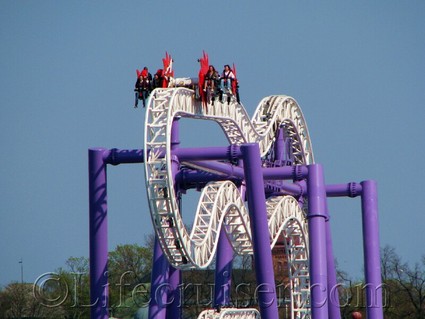 This is perhaps not the very best photo zoom in of people in the top of the Insane roller coaster, but it gives you a clue, don't it?
Would you be insane enough to go up in this roller coaster…?
©Lifecruiser Love Stockholm Attractions