When leaving Claudie and Pierre last summer to go on a roadtrip on our own, the first stop was at the Hotel Marc-Hely, La Colle sur Loup, near Cannes.
We had such a hard time leaving Claudie and Pierre, that we left much, much later than planned. They even packed some delish things for us to eat on the way – the perfect hosts.
We practically lost 1 day of our planned route, a route that goes around up in the mountains on curvy roads – the kind of roads you would want to drive in an old, open sport car with the hair blowing in the wind… *giggles*
We stayed at Hotel Marc-Hely∗∗∗ for two nights for 220€ total (high season). They were very nice and serviceminded – and easy to talk with. We truly can recommend this small and quiet hotel.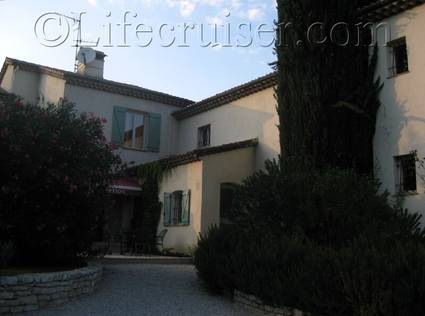 The room were as expected from a three star hotel, nice and comfortable – and clean, which not always has been the case in our trips before…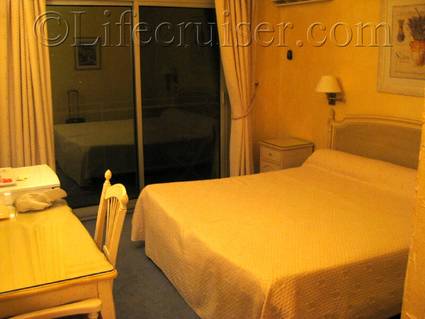 It was very nice to sit outside and eat breakfast in the mornings, lovely weather and temperature, but even the indoors breakfast room looked quite OK with it's stunning panorama view.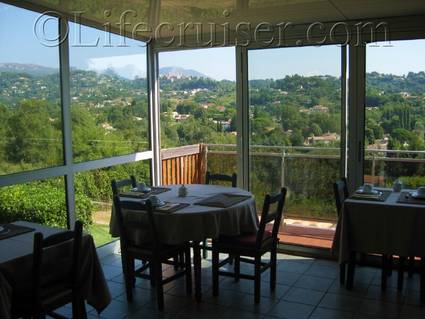 They even got a small, but nice pool – though we never got to use it since we were late with our plans and always get distracted by all the interesting things to see too!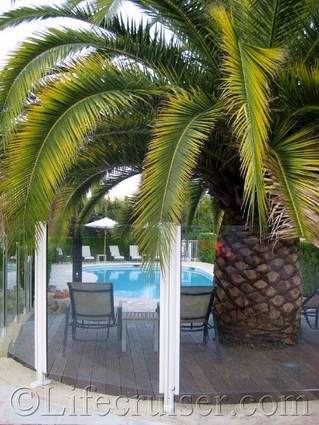 We ordered a room with a balcony which had an absolutely fabulous panorama view over the surroundings. Who can resist such a gorgeous view?!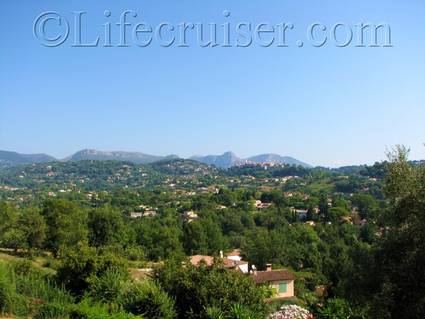 In front of the mountains, a bit to the right in this photo, is the medieval village of St Paul de Vence – Tor and Anna knows it well.
….and that is the way to our next post….
Lifecruiser ♥ Hotel Marc-Hely