When travelling the globe on a budget, there's really no better option than hostels. Hostels are a great place to meet fellow travellers, they often provide much more accommodation than a hotel (i.e. laundry machines, lounge rooms, and city tours), they rarely need reservations, and above all, they are cheap.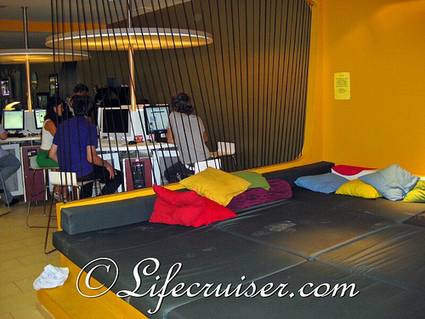 Travelling to some of the world's pricier locales? Have no fear! There are hostels in Barcelona for less than twenty dollars a night, compared to the hundreds you might spend on a ritzy hotel. But when searching for hostels in your destination city you're likely to find that there are seemingly too many hostels to choose from.
Indeed, most major cities have hundreds of hostels, and with so many different features and amenities, finding the perfect one for you can really make your trip the best it can be. Here are a few things to consider when choosing a hostel for your next journey.
Features & Amenities: If you're travelling alone, hostels can be a great place to meet people – especially if your hostel has a bar. Some hostels even have in-house nightclubs and lounge areas, which is something to look for if you're looking to make some new friends. Additionally, some hostels offer free city tours, which is something to consider if you're new to the city.
Standard Accommodations: From laundry machines to free airport pick-up and free breakfast, there are endless amounts of accommodations that hostels either do or don't offer. Make sure to research what your hostel does and doesn't include in the standard rate before booking, and you're sure to be satisfied with your stay.
Location: Hostels are usually scattered all around the city, so it's important to think about where you want to stay. Staying in the city center can save you cab fare (and keep you close to all the action), but are usually a bit more expensive. Nonetheless, many cities have attractions all over, and keeping away from the busy downtown area can help your trip keep a less touristy feel.
No matter what your preference, make sure to research before booking. There are different hostels for different trips, and different hostels for different types of people. Get out there, travel, and enjoy!
Lifecruiser Love Hostel Style

Other hostel related posts by Lifecruiser:
Wombats City Hostel Vienna (honest review)