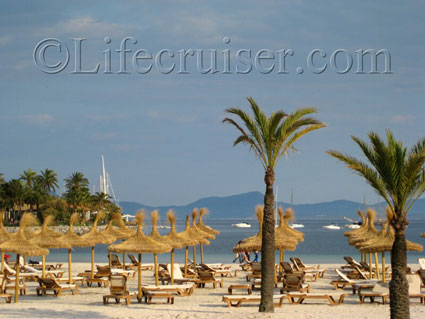 Our secret destination was Alcudia Beach, Mallorca island in Spain. A gorgeous paradise beach with the finest white sand and turquoise-blue water.
After being there the past week I'm certain that it's Mallorca's best beach – I'm sure you understand me when I tell you that I didn't want to leave!!!
More about Alcudia and our photos comes in the following post, I just wanted to show you a small taste of it now.
Lifecruiser ♥ Alcudia Beach