Finally we can tell you about our holidays 2011 travel plans so far. Before and during summer and some thoughts about autumn-winter. We hope that you will tell us about your holiday plans too!
In May we have plans of doing a roadtrip to the south of Sweden, since this is the month when the Swedish golf season starts.
We want to use 2 free greenfee tickets at a golf course that hubby won, including a couple of free hostel nights tickets we've got. It's always nice with budget travel alternatives.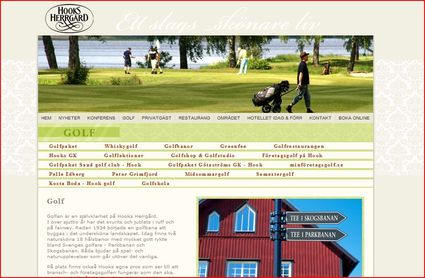 Today they have two scenic 18 holes golf courses with very good reviews among golfers in Sweden – one park course and one forest course.
We've been thinking about it since last year actually and this year we hope for it to become reality. Last years travel plans were changed because of the weather in May which wasn't so good – there were floods in a lot of places where we wanted to travel.
If we get there this year, you'll get full report about the golf course and the area around it later on this blog.
Our regular readers friends know where to we always want to travel in the summer and so even for the holidays 2011. Yes, to the best beach in Sweden – at the island of Gotland at the east coast.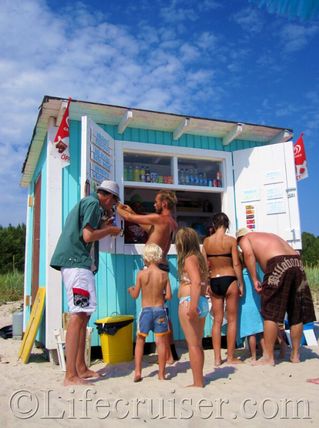 Until now we didn't know if we could travel there this summer because of economical problems, but now we know that we will get some tax refunds that will cover our stay there, but nothing more. Phew! Saved once more.
I simply could not survive without our precious paradise island after this long and difficult winter we have had!
We did have some loose plans to travel to Provence in France in October to visit Claudie and Pierre if they had their new house built, but it will not be ready in time unfortunately, so it's postponed. Building a house is not an easy task.
For the winter we would have loved to stay somewhere else where it's warmer than Sweden – earlier thoughts have altered between the Philippines or Spain, but as it looks right now it won't be possible this upcoming winter either. *sigh*
I sincerely hope that it will change and some opportunity come up because I won't take it much longer with the harsh winters!
Lifecruiser ♥ Holidays