We bought a fishing rod for Jane and a cheap one for us and went up to the nearby Eke swamp to test it. Though we did not have maggots or found any worms to put on so we had to use sausage pieces…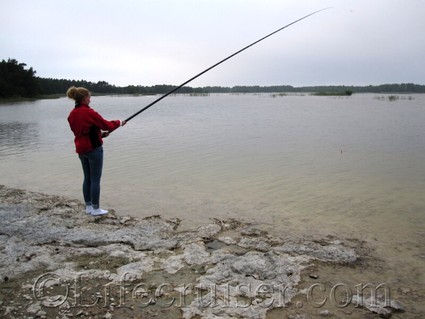 She got a 6 meter telescope fishing rod of fiber glass – excellent one really, except for the hook, it was a bit on the small or weak side. We will have to exchange that one later on.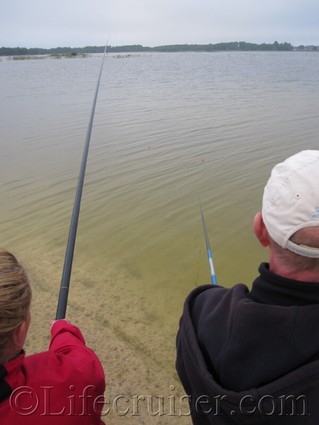 It developed to a contest – who would get the first fish…? Father and daughter competing against each other, both equally eager to win!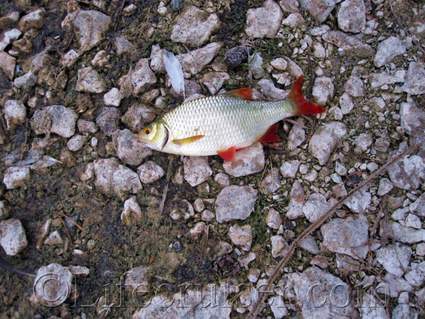 Yes, only one little fish… I am not telling you who caught it…
Anyway: it were thrown back to the swamp because Jane wanted to let it free again. Otherwise it had been cat food – though the farm cats are spoiled with Flounder normally.
It is no true summer holiday without a relaxing fishing moment (without competition?) or what do you say?
Lifecruiser ♥ Holiday Fishing