Despite that it is the capital city of Sweden, Stockholm has a lot of recreation areas within the city or close by. One of the most well known, where even the school is taking the pupils, are Hellasgården only around 15 minutes from the City.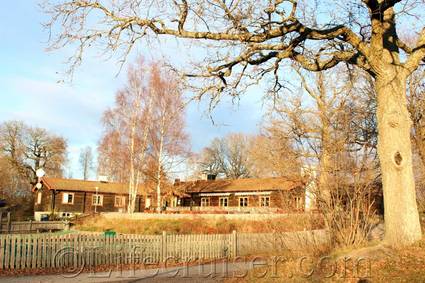 The first cottage was built in 1914, but the place has been used for sports activity since around 1899, started by a pastor from the beginning. 1908 it become a sports club. Nowadays the club is called Hellas. There are information signs telling about Iron Age village and graves in the area too.
I remember going there to learn how to do some orienteering with my school's gym teacher as a youngster. However I was never any good at it.
The whole area still is used as recreation area of everyone, walking, running, fishing or just enjoying with a picnic. There are great tracks there to follow, lots of beautiful nature to enjoy – or take a sauna bath after a nice ski-tour (if any snow).
©Lifecruiser Love Stockholm Recreation