Hässelby Castle is an entail from Sweden's era of great power and though it's a small castle it has a big place in my heart. I grew up only a couple of hundreds meters from the castle and it bring back so many fond memories of my childhood.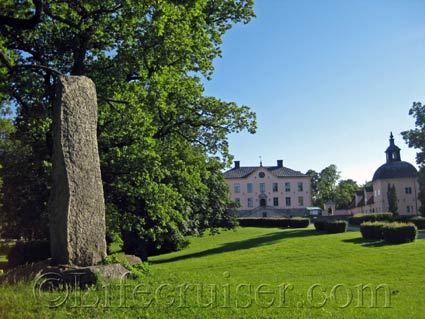 Hässelby Castle were built in the 17th century by the Swedish kings architect Simon de la Vallee for the owner Karl Bonde, who often were seen together with Sweden's national poet, Carl Michael Bellman. Known for his songs and big influence of Swedish music.
Karl Bonde's family owned it until 1931 when Stockholm City bought it plus the belonging land to build the suburbs Vällingby and Hässelby – where I grew up.
My funniest memory of this castle is the first time me and one of my childhood friends should take a look inside the castle, at visiting time in the mid 70′s. First you had to listen to a piano concert, before the guiding around.
Neither one of us were any fans of classical music, we were about 13-15 years old and here he was, the extremely serious classic piano player, who really acted like Animal in the Muppet Show, hammering the piano like crazy man, with his hair shaking.
We did break down and started to giggle. There we were, the only youngsters with only grown ups, very serious looking audience staring harsh at us when giggling. And we just couldn't stop.
You see, my friend had a VERY contagious laugh, so I decided to move away from here to be able to stop giggling. Only problem was: she followed!
Needless to say: we got kicked out of the castle! *giggles*
The small baroque garden were put back in it's original style in the beginning of the 60′s, following the original drawings. When I saw it this Thursday though, I thought that it was not quite as well maintained as I remember it from the first half of the 70′s.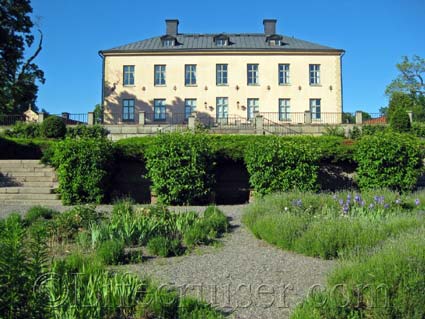 Oh, and why were not the fountains filled with water and turned on? I enjoyed them so much when I was a kid! I do hope it was just temporarily empty.
From 1995 the Finnish company Fazer AB started Hässelby Slott hotel and conference center and there is also a hostel in another building as well as a Spa.
Have a look at the other photos of the castle:
Lifecruiser ♥ Hässelby Castle