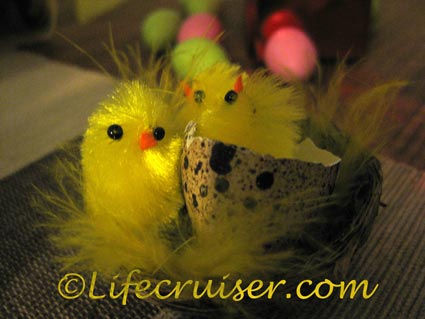 We've already started the Easter celebration at Maundy Thursday, when we had hubby's daughter Jane over for dinner.
We did keep it very simple this year, just a few Easter decorations at the table.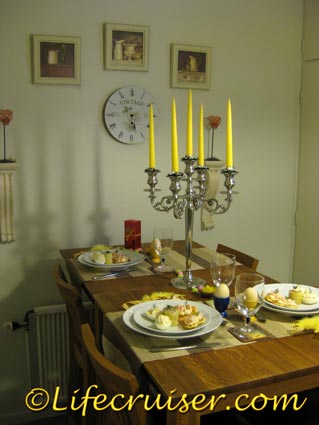 If you look close, you can see a small gift package at the further end of the table. That's a small Easter gift from us to Jane, instead of a Easter egg filled with candy as it usually is.
What was in it? Kinder Eggs!!!! Yes, we're silly enough to enjoy them even if we're grownups.
The traditions are fading away gradually and perhaps one reason are that Swedes generally aren't that religious any more.
The Easter is more like the beginning of the spring nowadays. Many make their first trip to their summer cottage to dust it off and open it up before the summer season.
We did eat some eggs as starters, but that was all that could be connected with the Easter.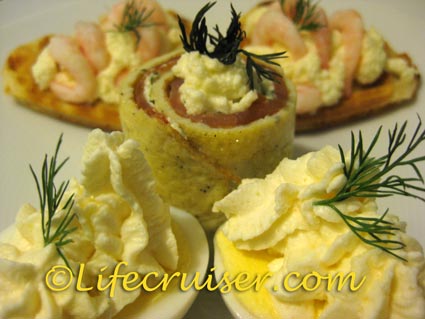 What we ate after that? Pickled Herrings because Jane wished for it and after that Mr Lifecruiser's Jansson's Temptation, which we use to eat in Christmas as well.
The big day for Easter celebration in Sweden is how ever today, at the Easter Eve, many have their Easter dinner with the family today.
We're going for dinner at my brothers place tomorrow.
Happy Easter Holiday my friends!
Lifecruiser ♥ Easter

Earlier Easter posts by Lifecruiser: