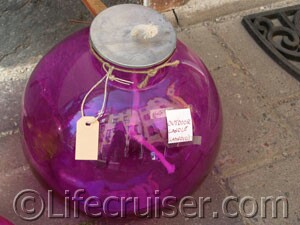 Join Wordless Wednesday
Schhh! Since this is Wordless Wednesday I'm only whispering this Happy Birthday and reaching out this birthday gift to one of the A-Team Cruisers: Gattina- for some romantic evenings in your garden

Try to blow out this candle if you can! *giggles*
…and check out the romantic Paris in the post below!!!!
OR head over to joyn SwordGirl for todays Camping: From the ocean to the mountains!
Captain ♥ Lifecruiser

New Cyber Cruise events, preliminary dates:

♥ Monaco, Thursday 9 Aug
♥ Rolling Stones Concert, Friday 10 Aug

Upcoming Cyber Cruise events, no dates yet:

♥ Dröbak, Norway
♥ Sam's Knob ~ Shining Rock Wilderness ~ in Western North Carolina
♥ Fulu Fjäll (mountain), Sweden
♥ Denmark
♥ Algarve, Portugal
♥ Scotland (several posts)
Do you want to hop aboard at next event?
Read about Cruiser Grades.

Read more about Lifecruiser cyber cruise.
Cyber Cruise Calendar 2007
Cyber Cruise Souvenirs
Lifecruiser Cyber Cruise in Technorati

© Copyright
Lifecruiser.com
. All rights reserved.