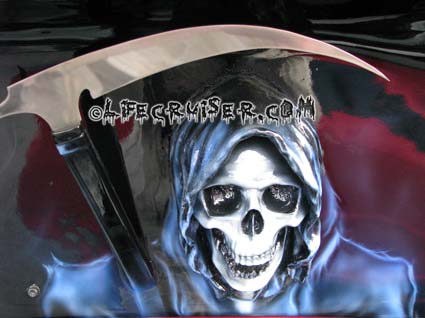 Wordless Wednesday

This is an amazing car painting by the very talented Tomas Andersson, Boneyard.se on a Volvo 850 T – on the inside of the back trunk, that we saw at a street car festival.
In the back trunk are also some of the powerful stereo equipment built up – together with this scary sight. Very cool indeed!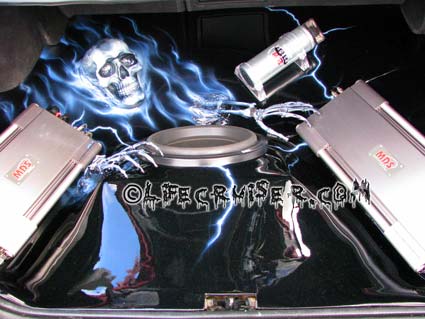 All the work is done by Dymek, the owner of the car – and his mother! Kudos to them for all the hard work put into this car.
Lifecruiser ♥ Car Paintings