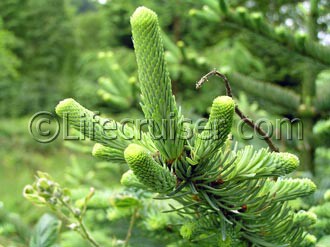 ♥ Green Thumb Sunday ♥
This rowdy green fellow were spotted in a garden in Scotland, I have never seen anything like it here in Sweden.
I have no idea what it is, but it is not vibrating, that's all I'm saying…. *giggles*
Captain ♥ Lifecruiser
Monday Cruise Event:
Mar is going to tell us about: On drinking stars…
♥
Coming Cruise Events OR Lifecruiser Archive 2007
All bloggers are welcome to Lifecruisers Halloween 23-31 October, with a spooktacular Halloween Party the 31th!
Put a button in your sidebar – grab one here!
♥
Lifecruiser Tips:
Get some of Gattinas FREE headers for Halloween!