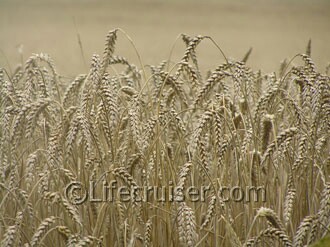 ♥ Join Green Thumb Sunday ♥
The photos in this post is taken where? At the secret island!
Oh, how I love to tease you like this! *giggles*
Bread wheat (Triticum aestivum) is belonging to the family of grass species – not only very useful for giving us our daily bread, butt also very, very beautiful in my eyes.
I really feel joy in my heart and soul when out on the Swedish roads and see the good old Swedish countryside with all it's cultivation. It's like balsam for the soul!
Meet one of the secret islands more shy natives: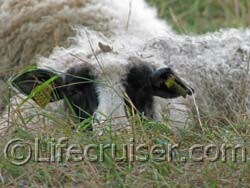 Maybe it's just by heritage and old memories coming up when I see the Swedish countryside, butt I really think that it's very beautiful, picturesque and unique – especially with all those Falu red buildings we have had.
In the 17th century in Sweden, the red paint was a sign of wealth since bricks were very rare back then. It's named from a small neighborhood called Falun, "Falu rödfärg (redpaint)" and is based on a pigment which is a by-product from the Copper minings there.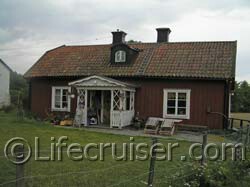 We just love to take photos of EVERYTHING in the nature, because all of it really is mother natures wonders.
Here we have…. What???!!! A peeping Tom…? *giggles*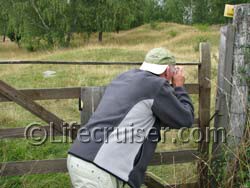 I bet you didn't think that about Mr Lifecruiser hah? Me neither! At first I thought it was these kissers he was peeping at: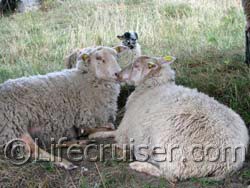 Nothing that exciting to see though

He was taking a shot of this useful berry: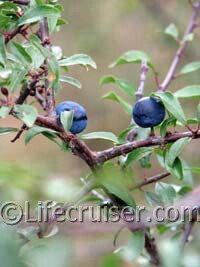 The Sloe (Prunus spinosa or blackthorn) is often picked by us Swedes after the first frost has arrived, to make a very tasty Sloe liqueur of them. Then the bitter taste of them don't come through that much.
You gotta try it! Cheers my dears!
Look at my own style – looks like I'm going to do #2! *ROFLMAO*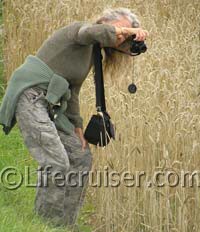 Butt I have to tell you – it's no dance on Roses to be an explorer with my back! *giggles*
By now even the island natives are screaming at us:
- Skip that bullshit and show us proof of that we're at the secret island!!!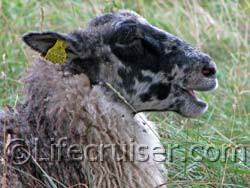 Oh, stop whining, we're getting closer! This is one small part of the shoreline which were not crowded with tourists trying to find the genuine….
Ooops! I nearly revealed the secret there…. *giggles*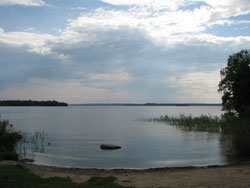 So, what do you say now? Do you believe that it exists?
Captain Native Lifecruiser