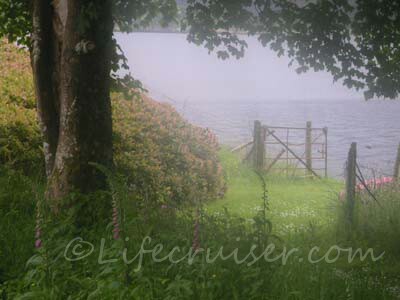 ♥ Green Thumb Sunday ♥
This is the water of Loch Fyne you see in the background, from one of our fantastic trips to Scotland. It is at our favorite castle B&B, where we have stayed a couple of days in the two trips we have done over there. I will tell you more about that later in a special cyber cruise post.
We're approaching the winter season over here in Sweden and I only wish I could make a dream beam back to the summer and Scotland – one of our favorite travel destinations.
I really can recommend going there. We have seen the east coast, the west coast and the highlands and it is absolutely breathtaking views everywhere.
They are calling Ireland the green island, but truly, Scotland is at least as green as Ireland!
For me, with all the old castles and Lochs, it is the ultimate romantic country to visit…
Captain Dreamy Lifecruiser