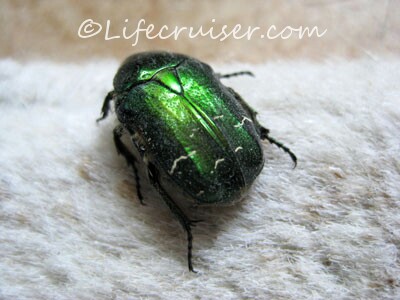 ♥ Join GTS ♥

Green Thumb Sunday
We have a fellow traveler visiting! A green traveler. Since we're not speaking the same language I can't ask him where he comes from, but I don't think that he origins from Sweden.
It would have been very interesting, I'm sure, to hear his stories about his long journey over here. Maybe all over the world, who knows…?
First I thought that I maybe could trace him. Very foolish. I don't have that much time!!!
Do you know how many beetle (Coleoptera) species there are?
- About 350 000 and every day one or more new species are found!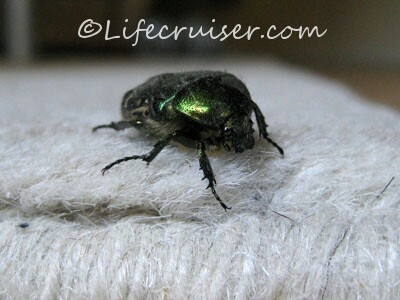 At the photo above he seem to be pondering of where to go now in this big world. Me too would land somewhere nice like this soft rug, to rest before continuing my journey.
I think he is very handsome and look how he is looking at me

Lifecruiser ♥ Traveler