Ekerö Church is situated at lake Mälaren, Stockholm, Sweden. Built in late 1100, with several periods of additions, it's only the walls that are from the original gray stone church and it had no tower from the beginning.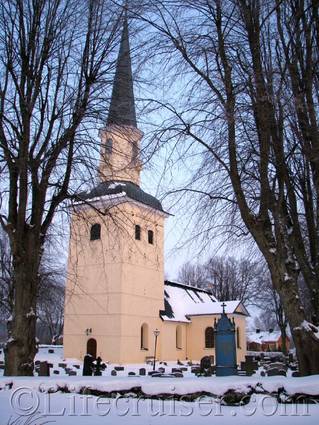 I guess we have religion to thank for the fact that all those old churches are so well preserved.
We love old buildings, but very often also the surroundings are as beautiful as the church!
Lifecruiser ♥ Old Churches