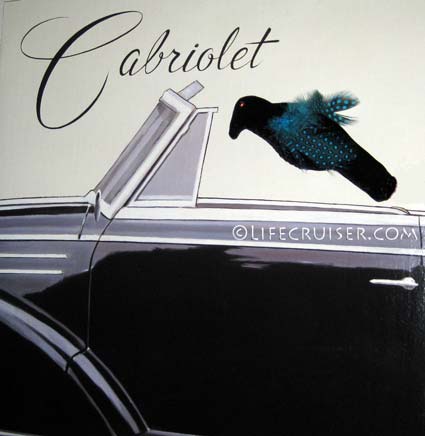 Guess who arrived here today? Our new pet, Brussell Crow!
I tell you, he is a fabulous pet, one with style, just look what he instantly took a ride in! A Cabriolet! Look how the speed wind are blowing in the feathers!
I bet he is as fond of Champagne as we are… or he will soon be… *giggles*
OK, I suspect that he might be Russell Crowe in a disguise, maybe he wanted a Scandinavian vacation incognito…?
Seriously, this is such a nice gift. He has been flying all the way from the US to Sweden. Released from his wonderful SwordMama, free to change homes! I feel so connected, I wanna fly that way too, to hug her.
Want one of your own? Go to SwordMama Etsy Shop and get one! Because you won't get mine, he's a keeper!
And: he'll fit perfectly at Halloween too!
Halloween is approaching fast, are you prepared? Have you decorated your home?
Sent out invitations for or sent answer to invitations to any Halloween party? Decided what horror looking dishes to eat?
Figured out your Halloween costumes? (You can see my funny Halloween Costumes ideas for a future party here).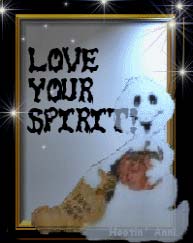 I know one person that ALWAYS seem to be well prepared for Halloween, with both her home and blog very creative decorated. She awarded me with this neat Halloween treat.
…but, honestly, if it's some one that should be awarded for the right Halloween spirit, it's Hootin' Anni herself!
Hop over and have a look for yourself and leave her a nice comment – not only to become a candidate for the Halloween treat yourself, but to show how wonderful this blog world really is.
Full of not scary ghosts, only very friendly bloggers

Lifecruiser ♥ Halloween