When we were on our roadtrip at the French Riviera 2009, we had many very scenic opportunities. One of the most characteristic views is this French Riviera style boat fleet meet in the gorgeous Mediterranean Sea.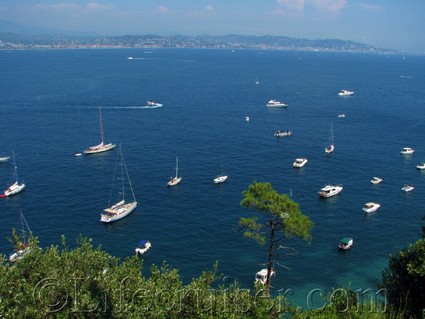 I wouldn't mind at all too lay anchored there either…. How about you? *dreaming*
It might be Cannes or Nice you can see parts of in the opposite side of the sea in the horizon, I'm not sure, but we did drive through there.
As you might guess, we're now longing badly for our Europe trip later this year, when we'll meet our blogger friends once again in Provence.
Planning of our drive down there is about to start, so we'll definitely have fun planning too!
©Lifecruiser Love Riviera Boats