Continuing our series of French Food Postcards with this traditional Provencale vegetable dish, La Ratatouille. This dish exist in many different shapes, but I like the traditional recipe.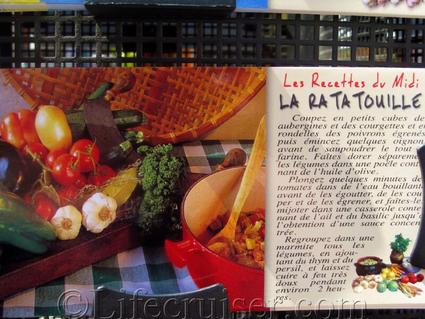 "The secret of a good ratatouille is to cook the vegetables separately so each will taste truly of itself." (Joël Robuchon, World famous French Chef with 26 Michelin Guide stars among his restaurants, see joel-robuchon.net)
Have you made a true French Ratatouille yourself? Did you make another version or more like the traditional French ones?
©Lifecruiser Love French Food
Other French Food Postcards posts by Lifecruiser:
French Food Postcard: La Soupe Au Pistou
French Food Postcard: La Tapenade