When we were in Southern France in August we did of course also visit a beach since the weather was absolutely gorgeous. So one of the first days we did head for Bandol….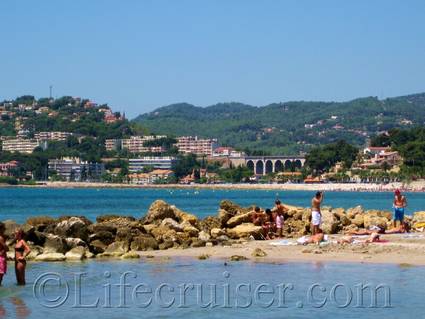 This big bay has a lot to offer, several different sand beaches – of course very crowded and you better get there early if you want to find somewhere to park your car.
For us it was like heaven to take a swim in the Sea a hot day like this. I believe Anna was one of the first to get ready….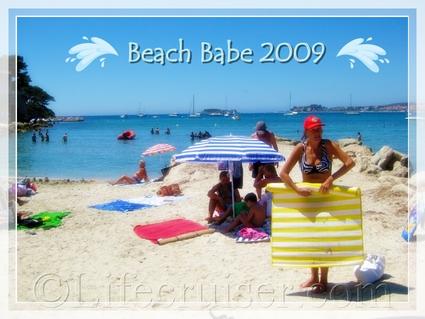 Yep, definitely Beach Babe 2009. Just check in her bikini. I say no more. But who could beach hunk 2009 be then?
We spotted him out to catch the waves. OK, not really any waves but it sounded good, didn't it? *giggles*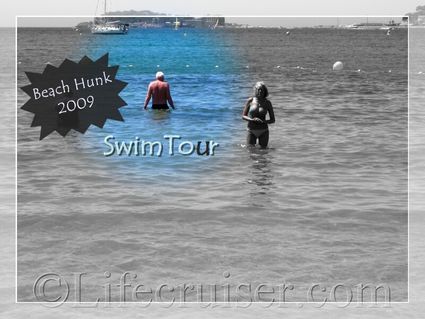 Another one that was very excited of the chance to get her very first dip in the Mediterranean Sea was Diane.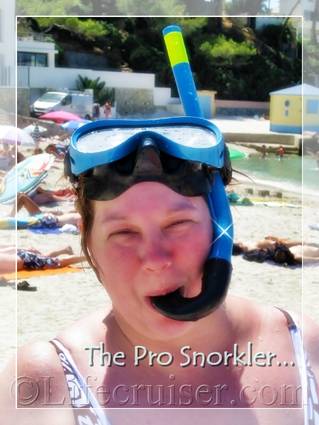 Who by the way, turned out to be almost like a pro-snorkler…. in the water all the time. Maybe she were looking out for the Navy Seal's to land in the French beaches…. *giggles*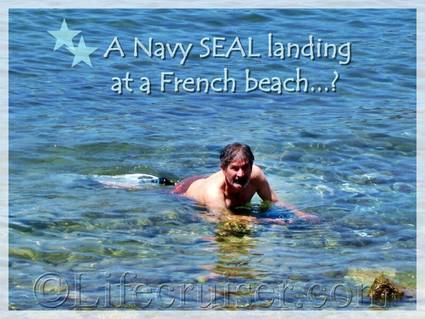 For us Nordic people, the sunny weather and nice temperature in the Sea isn't anything we're exactly spoiled with, so of course we had the most wonderful time there.
If I tell you that last week we had about 2 hours of sun in the whole week here in Stockholm and it's about the same so far this week, you'll understand…
No wonder I'm dreaming back to that day… *sigh*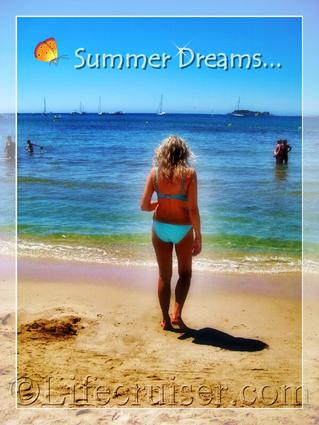 My own beach hunk was the photographer, so I won't share him with you all.
The wonderful person that brought us all there (and into her home) is Claudie. Once again I want to thank her for their hospitality and patience with us all.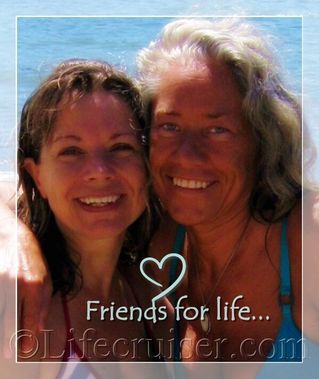 Lifecruiser ♥ French Beach Friends

Earlier posts in this serie:
Bloggers toast in France
Bloggers finally meet in France after three years of blogging
French blogger host lost
Start Fart of France Trip
Marseille Air Lair Stare
Pastis in Provence Southern France
Photographer beholder but not older
Connect Hotel Skavsta Airport